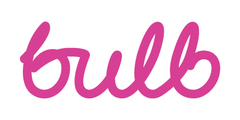 Description
Bulb is independent, technology-led renewable energy company. Bulb is making energy simpler, cheaper, greener for its members. We've done this by developing a unique operating model to provide the lowest cost renewable energy to UK homes and businesses. At Bulb DATA WINS. Your mission will be to turn raw data from multiple sources into valuable insights.
Bulb cares deeply about helping the technology industry become a more inclusive and diverse place and we work hard to lead by example.
Responsibilities:
Act as Bulb's Data Champion
Analyse data from multiple sources to enable bulb to make better and more imaginative decisions
Support all Bulb's functions in using data to best inform decision making, this will include Growth, Experience, Technology, Talent and Finance
Requirements
At Bulb we want to hire people with the experiences necessary to get going quickly, but who are also interested in learning new things and are comfortable working in a changing environment.
Here are some of the things we think will be valuable, but we're also open-minded. If you recognise yourself any of these traits then we'd love for you to send us an application.
An experienced and passionate Data Scientist
You will have strong technical skills and direct, hands-on experience of developing advanced analytics algorithms/models
Bachelor or masters degree in statistics, mathematics, theoretical science, operational research or computer science
Comfortable with challenging prescribed thinking
Exceptional communication skills, able to communicate complex ideas in a simple fashion
Have strong commercial acumen
Ability to operate in a fast-paced environment, produce analysis quickly and on demand
A track record of leading and prioritising multiple projects
Benefits
Be part of a growing technology startup and help shape the future of energy
Collaborative, flexible and friendly environment
Competitive salary, share options and bonus
25 days holiday
Enhanced parental leave
Training budget, healthcare and a pension plan with employer contributions, childcare voucher scheme, cycle to work scheme
Great coffee, teas and fruit