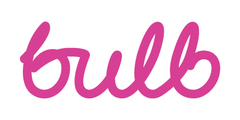 Description
About Bulb
Bulb is the UK's fastest growing energy supplier, providing affordable renewable energy to homes and businesses across the UK. Founded in 2015, Bulb's mission is to help its members reduce their bills and their carbon impact.
We were named 2017 Start-Up of the Year and are included in LinkedIn's 2018 list of the top 25 UK tech startups to work for. Bulb is a Living Wage Employer and a certified B Corp, working to demonstrate how business can be a force for good.
What you'll do at Bulb
You'll build, grow and manage Bulb's online community. Working within our Growth team, you'll lead our social strategy, creating, managing and evaluating our output across all our social channels. Using social channels and our community forum, you'll actively engage our members, monitoring and encouraging self-service and discussion.
Your main responsibilities will include:
Managing Bulb's social media channels – Facebook, Instagram, Twitter and LinkedIn
Leading on all social media content – from planning the approach to seeing through delivery
Monitoring and evaluating results from social media campaigns, and consolidating these to improve strategy
Engaging regularly with members on the Bulb community forum, informing and delighting members
Exploring new ways for us to connect with our community e.g. hosting events, live Q&As etc
Measure the success of community-building activity to inform future initiatives
Requirements
What we're looking for
We're looking for a creative, collaborative person to join our team. Specifically, we're after someone with:
Proven experience managing and creating social media content for consumer-facing organisations
A great writer with the ability to translate complex language into accessible social content
Strong attention to detail and a good understanding of channel metrics, able to adapt strategies according to analysis
Proven community-builder able to nurture online communities for the benefit of a business or organisation
We'd like you to have:
3-5 years+ of relevant agency or in-house experience
Proven credentials in growing and managing online communities across social and dedicated forums
Competence in working with social and online community metrics, analytics and scheduling software
Ability to convert wider marketing objectives into social media KPIs
Experience in writing engaging micro or long form copy for social media sites etc
Experience managing community engagement, customer insights, user feedback and surveys
Youtube experience and other video content output
Brand collaboration and influencer marketing experience
New or emerging social media channel/platform advocacy
A portfolio of work to share with us
Benefits
If that's you, we offer some great benefits:
Be part of a growing technology startup and help shape the future of energy
Collaborative, flexible and friendly environment
Competitive salary, share options and bonus
25 days holiday (excluding bank holidays)
1 month sabbatical leave after your first year
Training budget, healthcare and a pension plan with employer contributions
Cycle to work scheme
Free breakfast on Fridays