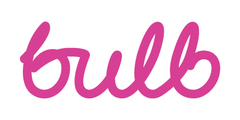 Description
We are looking for Security Lead to design and implement a security programme at Bulb. This role will work directly to our CTO.

We're Bulb, an independent and technology-led renewable energy supplier. By providing 100% renewable electricity and 10% green gas, we're making energy simpler, cheaper and greener for our members. We have recently been ranked #1 start-up in London and we're also the first and only UK energy supplier to achieve B Corp status.
We are building an energy company that people can feel good about. Protecting our members' data is crucial to that mission. As we begin to roll-out smart meters to homes across the UK, we want to build security and data practices that set the tone across the energy market and beyond.
Success in this role means following risks not checklists, working closely with developers, being cool in a crisis and making security everyone's responsibility. Your role will be to help us build a world-class security programme and embed 'security by design' into all our products and features.
Bulb cares deeply about helping the technology industry become a more inclusive and diverse place and we work hard to lead by example.
RESPONSIBILITIES:
Identify security risks that Bulb faces and build a roadmap to address those risks, working closely with the COO, CTO and Head of Risk and Regulation.
Support our Technology leads to implement security improvements to products and embed 'security by design' into Bulb products.
Lead on incident response in case of a security event, working closely with the COO, CTO and Head of Risk and Regulation.
Act as Bulb's security champion by helping to build Bulb's security design and development principles and engaging the whole business about security.
Requirements
Here are some of the things we think will be valuable, but we're also open-minded. If you recognise yourself in any of these traits, we'd love for you to send us an application.
Passionate about security and privacy and building products that will protect and support our members.
Direct experience handling high priority security incidents and breaches, and a desire to learn from incidents.
Direct experience building and releasing security-minded products within a fast-paced environment.
Strong communication skills and ability to articulate complex and technical concepts to non-technical audiences.
A track record of leading and prioritising multiple projects.
Benefits
Be part of a growing technology startup and help shape the future of energy
Collaborative, flexible and friendly environment
Competitive salary, share options and bonus
25 days holiday
Enhanced parental leave
Training budget, healthcare and a pension plan with employer contributions, childcare voucher scheme, cycle to work scheme
Great coffee, teas and fruit
Close date for applications is 5 September 2018 (applications accepted on a rolling basis)