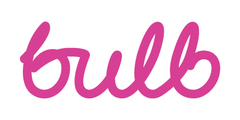 Senior Front-end Engineer
Description
This is an exciting opportunity for a Front-end engineer to join an ethical and tech-led company.

We're Bulb, an independent and renewable energy supplier. We have developed a unique operating model to provide affordable renewable energy to UK homes and businesses. Technology is at the very core of both our business and our member's experiences.
Based in the heart of London's vibrant startup community, we are also the first and only UK energy supplier to achieve B Corp status. We believe people are ready for an energy company they can feel good about.
Bulb cares deeply about helping its industry become a more inclusive and diverse place and we work hard to lead by example in this.
Requirements
As a front-end engineer at Bulb you will:
Establish front-end patterns and practices that ensure accessible and performant digital products.
Work closely with designers and engineers to scale and evolve our design system.
Build simple and elegant interfaces, while refactoring the codebase to make it more modular and robust.
Help to make decisions about front-end technologies, to make sure the team stays productive as the front-end stack evolves.
Experience in front-end developer position and knowledge of JavaScript.
Experience with maintaining and scaling frontends.
Have a passion for great user experience and a good eye for design.
A thoughtful methodological approach to front-end architecture.
Passionate about performance and accessibility.
Please provide links to examples of your work as part of your application.
Benefits
Be part of a growing technology startup and help shape the future of energy
Collaborative, flexible and friendly environment
Competitive salary, share options and bonus
25 days holiday
Enhanced parental leave
Training budget, healthcare and a pension plan with employer contributions, childcare voucher scheme, cycle to work scheme
Great coffee, teas and fruit
Technology of your choice
Application Closing Date: June 2019