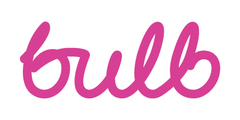 Graduate Energy Specialist: Customer Operations
Description
Bulb is making energy simpler, cheaper, greener. We're changing the way the energy industry treats customers and saving the planet. It's simple things, like calling our customers 'members', that make us stand out from the crowd. Bulb is different; we recognise that delivering amazing support and a simple digital experience makes for loyal members who recommend us to their friends and family.
Our Energy Specialists are responsible for Bulb's member experience.
Responding to a member query means that you do all the work from beginning to end to resolve the issue. Whereas this might be done by multiple departments elsewhere, our Energy Specialists are able to handle all types of queries, such as questions about joining or leaving Bulb, account related inquiries, contacting other suppliers, and everything in between.
By doing things differently, you learn more about the energy industry and we deliver the best, most efficient service to our members.
As an Energy Specialist at Bulb you'll be learning huge amounts about member experience, technology, the energy industry and delivering excellent service.
You'll help Bulb's members on the phone, email and online chat with a wide variety of queries
You'll work in small teams to find and deliver improvements to our tools and processes - driving improvements in efficiency and member experience
You'll be expected to take the initiative and rise to different challenges each day
You'll learn vast amounts about the way the energy industry works, but also how a modern, innovative company engages with its customers
You'll work in a fast paced, target focused environment constantly striving to ensure we're providing the best member service
You'll resolve simple queries efficiently whilst spending the time to investigate and resolve harder, more complex ones
Our Energy Specialists drive Bulb's long term success. We're looking for people willing to invest into the role and the team. In return, we hope that the skills you'll develop with Bulb will open up interesting career opportunities in the future.
Bulb cares deeply about helping the technology and energy industries become a more inclusive and diverse place and we work hard to lead by example.

Requirements
At Bulb, we want to hire people able to get going quickly, interested in learning new things and comfortable working in a changing environment.
Here are some of the things we think will be valuable, but we're also open-minded. If you recognise yourself in any of these traits, we'd love for you to send us an application
You will need to be able to work some evenings and weekends
You're a self starter with a record of exciting achievements. This may be academic achievements, but could be something else entirely
You care deeply about how companies treat their customers
You have excellent communication and writing skills
You're comfortable with numbers and learning new technology
You're reliable, energetic and able to prioritise effectively
You relish the idea of self learning and personal development
Benefits
Be part of a growing technology startup and help shape the future of energy
Collaborative, flexible and friendly environment
Competitive salary, share options and bonus
25 days holiday
Enhanced parental leave
Training budget, healthcare and a pension plan with employer contributions, childcare voucher scheme, cycle to work scheme
Great coffee, teas and fruit