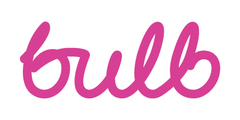 Description
Bulb is making energy simpler, cheaper, greener. We are an independent, technology and green energy company. Our unique operating model provides low-cost renewable energy to UK homes and businesses. Based in the heart of London's vibrant startup community, we're also the first and only UK energy supplier to achieve B Corp status.
Here at Bulb, we believe we've brought together the best team and are set to change the world. However, any rapidly growing company needs someone to manage the impact of that growth on the work environment and make sure our culture and values are promoted throughout. As an Office Manager, you'll help make Bulb the best place to work.
You will need to take initiative to tackle the issues that appear as we grow rapidly, whilst making sure we are ready for the future. This is a hugely impactful role designed around understanding the needs of the amazing people that make up Bulb, helping them come to work happier and more excited for the day ahead.
Responsibilities
Manage the day to day running of the office
Organise the office layout and order stationery, technology and other equipment
Manage Bulb's relationship with our workspace provider
Take ownership of our weekly company meeting
Co-ordinate company events and activities
Promote our cultural values
Organise the on-boarding process for all our new starters and making sure they feel welcome
Be responsible for all Office related issues for team members
Review and update health and safety policies and ensure they're observed
Manage HR administration tasks - absences, expenses, 1-2-1's
Requirements
At Bulb we want to hire people with the experiences necessary to get going quickly, but who are also interested in learning new things and are comfortable working in a changing environment. For this role we are looking for a high-energy, super-organised individual who is happy to work with people from across the company. You'll need a strong bias to action and a knack for taking the initiative.
Here are some of the things we think will be valuable, but we're also open-minded. If you recognise yourself in any of these traits then we'd love for you to send us an application.
Proven office management experience
Comfortable handling HR tasks, such as payroll or expenses
Strong administrative skills to manage our workspace as the team continues to grow
Strong time management and organisational skills
Attention to detail and a 'make it better' attitude
Excellent relationship building, interpersonal skills; you'll be the face of the company for many guests and visitors
A problem solver with a bias for action
Flexibility to work on different tasks, and prioritise effectively where needed
You'll be at the centre of company events so party-planning skills are a plus
Benefits
Be part of a growing technology startup and help shape the future of energy
Collaborative, flexible and friendly environment
Competitive salary, share options and bonus
25 days holiday
Enhanced parental leave
Training budget, healthcare and a pension plan with employer contributions, childcare voucher scheme and cycle to work scheme
Great coffee, teas and fruit