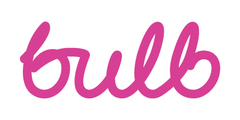 Description
Bulb is making energy simpler, cheaper, greener. We are an independent, technology and green energy company. Our unique operating model provides low-cost renewable energy to UK homes and businesses. Based in the heart of London's vibrant startup community, we're also the first and only UK energy supplier to achieve B Corp status.
Bulb should always hire amazing people and be the best place to work in the World. We should provide rewarding careers, great learning opportunities and give our team the tools to have a really significant impact.
Our People & Performance Manager will be responsible for putting robust processes in place as we grow rapidly. There will be a particular focus on performance, management and learning and development. This is a hugely impactful role. Our members will benefit from having a more highly trained and motivated team. People at Bulb will be promoted quickly, mastering their roles and deliver better results. Everyone will be happier.
Responsibilities
Act as performance business partner to all of Bulb's teams
Coordinate, schedule and manage training courses and budgets
Develop career paths, skills inventories for all functions
Create templates for appraisals, probation and promotion decisions
Manage Bulb's learning tools
Collect feedback on and make recommendations for external and internal training courses
Own content about career paths at Bulb
Create a set of KPIs to measure how your work is making Bulb better
Requirements
At Bulb we want to hire people with the experiences necessary to get going quickly, but who are also interested in learning new things and are comfortable working in a changing environment.

Here are some of the things we think will be valuable, but we're also open-minded. If you recognise yourself any of these traits then we'd love for you to send us an application.
Professional, passionate about people
Track record of having an impact on company performance
Comfortable with people data and analytics
Curious about what makes organisations and individuals perform at a high level
Project management experience, ideally in talent
Excellent verbal and written communication skills
Can think commercially and prioritise accordingly
Benefits
Be part of a growing technology startup and help shape the future of energy
Collaborative, flexible and friendly environment
Competitive salary, share options and bonus
25 days holiday
Enhanced parental leave
Training budget, healthcare and a pension plan with employer contributions, childcare voucher scheme, cycle to work scheme
Great coffee, teas and fruit