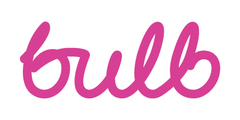 Customer Operations Specialist - Texas
Description
Bulb launched 3 years ago in the UK and we are now the fastest growing private company in the UK. We're expanding internationally and looking for the starting team who will help change the energy industry.
As an Energy Specialist, you'll be responsible for Bulb's member experience in Texas. This role calls for a combination of strong operational execution, member support, strategic thinking, analytics, and close attention to detail. You'll constantly be learning about member experience, technology, and the energy industry while delivering excellent service.
What you'll do

You'll be responsible for the deployment and execution of a world class operation and be part of the starting team building the business in Texas.
You'll assist Bulb's members through email, online chat, and phone with a wide variety of inquiries
You'll identify local product improvements and work with engineering teams to bring these ideas to life
You'll take the initiative on improving the member experience and use analytics to test the results
You'll design new processes and playbook these results to share with other teams
You'll work in a fast paced, target-focused environment constantly striving to deliver the best member service
Requirements
At Bulb, we want to hire self-starters who are interested in learning new things and are comfortable working in a changing environment.
Here are some of the things we think will be valuable, but we're also open-minded. If you recognize yourself in any of these traits, we'd love to receive your application
You're a self-starter with a record of exciting achievements
You have an optimistic outlook to enthusiastically tackle new problems
You're passionate about both the energy community and the people in it
You have excellent communication and writing skills
You're comfortable with numbers and learning new technology
You relish the idea of self learning and personal development
Benefits
Be part of a fast growing technology startup and help shape the future of energy in Texas
Competitive salary, share options, benefits, and other perks
Collaborative, flexible and friendly environment
20 days paid time off per year
Our Energy Specialists drive Bulb's long term success. We're looking for people willing to invest into the role and the team. In return, we hope that the skills you'll develop with Bulb will open up interesting career opportunities in the future.
Bulb cares deeply about helping the technology and energy industries become a more inclusive and diverse place and we work hard to lead by example.
Upload your photo
Please provide an image in PNG, JPG or JPEG format.