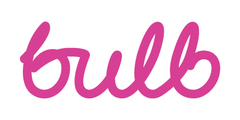 Communications and Content Manager - France
Description
If you are interested in building a greener future and are an ambitious and driven professional, this may be the right opportunity for you.

Bulb launched 3 years ago in the UK and we are now the fastest growing private company in the
UK. We are now expanding to France and looking for the starting team who will help change the energy industry.
At Bulb, we're on a mission to make renewable energy available and affordable with great service to as many as possible and to help them use it wisely. We are a technology-driven company making energy simpler, cheaper, and greener.
Bulb's Communications and Community Manager is a crucial early hire. The way in which Bulb communicates is a large part of our identity and brand.
You'll be responsible for communicating to members clearly and making the Bulb tone of voice shine through on all platforms. The website and emails are key as this is how the majority of members interact with us. The tone and content of our communication is a huge differentiator.
What you'll do
Design Bulb France's communication and content strategy
Create and implement communication guidelines in line with Bulb's brand and values
Responsible for the tone of voice in all our communication - everything has to sound like Bulb
Create extraordinary, entertaining content for our members. This could include marketing pages, emails, blog posts, in-depth online guides, printed materials and more
Communicate clearly and concisely without energy jargon. Bulb deals with the complexities of energy so our community doesn't have to
Support all our public marketing messages
Ensuring that user journeys are as good as they can be and follow Bulb principles
Build the first blog for France and write content
Develop a community of fans not customers
Requirements
You're an exceptional communicator and writer
You're passionate about both the energy community and people in it
You have experience in email communications - technical knowledge of email systems, HTML and comms content design
You have a track record of continuous improvement
You're able to prioritize and work well under pressure
You have experience in community management
You're highly adaptable
3-5 years experience in communication, advertising or media
Experience in developing and promoting a brand through various channels
Past role at a major advertising firm or big tech/consumer brand appreciated
Benefits
Be part of a fast growing technology startup and help shape the future of energy in France
Competitive salary, share options, benefits, and other perks
Collaborative, flexible and friendly environment
Upload your photo
Please provide an image in PNG, JPG or JPEG format.