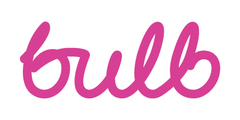 Description
About the team
Bulb is here to help our members cut their energy bills and reduce their carbon emissions. Our product teams make that happen. We're developing products that will deliver the future of energy - from using AI to read energy meters, to making carbon offsetting fun and simple, from finding out how to get the most from Smart Meter data to helping people get paid for their solar energy. We also power the sign-up journey that helped us become the fastest growing company in the UK last year and the internal tools that let us deliver a Trust Pilot score of 9 out of 10.
Our teams are autonomous and independent, acting as mini startups within Bulb. We give them a desired outcome and the tech, data, research and design resources they need to deliver and we let them get on with it. As a result, all our Product teams operate in their own way.
We're looking for a Product Manager to join each of the following teams:
This team is responsible for making the help center helpful, surfacing the information that members really need so that they can self-serve if they'd like to or find the right place to ask for more help.
This team is responsible for building all the fun features that will go into our App, such as live energy usage for our smart meter members.
What you'll be doing
Owning the product vision, strategy, KPIs and roadmaps to help and delight Bulb's members
Defining product level goals and objectives, in line with company priorities
Using a range of inputs from data, customer feedback and your own judgement to build a prioritised product backlog
Managing a team of highly skilled software engineers, data scientists, researchers and designers to ensure timely delivery of the product
Taking responsibility for the delivery and performance of your product, using data and feedback to continuously iterate and improve
Working with stakeholders across Bulb to coordinate complex dependencies, unblock unanticipated issues to successfully deliver
Collaborating with other Product Managers to build out the Product function, to share best practices and to create a culture of Product Management throughout Bulb
Requirements
We need people with the experience to get going quickly, but who are interested in learning new things and are comfortable working in a fast changing environment. If you recognise yourself in these traits then we'd love you to send us an application:
Excellent problem-solving skills. Naturally curious and enjoy identifying and delivering solutions to complex problems, by using technology
Empathy, and a passion for building the best user experience. Experience in a consumer-focused digital business is a plus
Excellent communication skills, you "keep it simple" and make complicated details and problems understandable to a non technical audience
A good business sense, experience working in Strategy is a plus
A passion for using data and insights in decision making
Experience in managing a cross-functional team
Experience with wireframing, writing user stories and agile software development practices
Self starter, comfortable with ambiguity
Excitement for Bulb's mission
Benefits
Be part of a growing technology startup and help shape the future of energy.
Training budget of £1000 a year, plus five working days to spend on professional or personal development. You can use this for training courses, books or conferences.
33 days holiday a year (including bank holidays) and the option to buy up to 5 more.
After a year at Bulb, you can take an additional month of unpaid leave to travel, work on personal projects or simply to recharge and reboot.
12 weeks of full pay for maternity, paternity or adoption leave.
We all own a bit of Bulb.
Activities to improve your mental and physical well being including office yoga, meditation and Sanctus coaching.
Healthcare and a pension plan with employer contributions, childcare voucher scheme and a cycle to work scheme.
Location: London

Competitive Salary Applies
Date of posting: 22nd August 2019
Application closing date: December 2019

Upload your photo
Please provide an image in PNG, JPG or JPEG format.