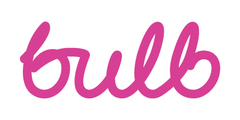 Description
Delivering fantastic service for our members is at the heart of Bulb's business. Not only is Bulb the fastest growing company in the UK, it has done that while also achieving a trustpilot rating of 9.6 and appearing in the top 30 companies in KPMG's Customer Experience Excellence Report. As a leader in our member service team, this role is critical to Bulb. We are looking for someone with 5+ years of experience managing customer service teams. You will need to be adept at organising, motivating and developing teams, have a proven record for creative problem-solving and show a strong focus on continuous improvement.
This role will report into Bulb's UK General Manager and is responsible for managing multiple (~12) member service pods. Each pod has a Pod Leader (PL) that manages a team of up to 12 people focused on member service.
This is a new role for Bulb and represents an exciting new phase for member service as we continue to grow at pace. This is a real opportunity to help evolve the way Bulb does member service to ensure we continue to delight our customers whilst engaging and developing our team.
Key responsibilities
Delivering fantastic service for our members

Instilling a strong sense of service and ensuring each pod is set up to provide the best possible service to our members
Identifying opportunities for and ensuring a focus on continuous improvement in our member service technology, systems, processes and ways of operating
Being a point of escalation for complex member complaints; coaching team members through how to solve where possible
Ensuring knowledge-sharing and communication within and across pods to increase the effectiveness of the whole service team
Working with central Service Ops team to optimise scheduling, capacity planning and resource allocation
Using reporting and analysis to monitor performance, make decisions and recommendations

Managing and developing a great team

Coaching, developing and mentoring Pod Leaders and Coaches to help them get the best from their teams of Energy Specialists (ES) in an effective and sustainable way
Playing a key role in helping us to become an exceptional place to work for the ambitious Energy Specialists we hire
Supporting the interviewing and hiring for new Pod Leaders, Coaches and Energy Specialists

Collaborating and contributing to Bulb's overall success

Working with the UK GM and other Group Pod Leaders to set clear objectives, prioritise efficiently and orient the service team to what matters the most
Collaborating with Product Management organisation to ensure Make It Better ideas from the service team are prioritised appropriately and acted upon
Supporting broader efforts to ensure Bulb's long term business success as part of the wider management team
Requirements
Experience
5+ years' experience managing customer service teams
Experience working in high pressure, high growth environments
Strong track record of systems and process improvement
Skills / attributes
Strong management capabilities that include getting results in high pressure environments - combining the operational day-to-day management of teams with empathy, coaching, motivational techniques, and an ability to develop the team
Strong verbal communications skills, 1:1 as well as to larger audiences
Robust problem solving and process improvement techniques
Analytical, data-driven mindset
An ability to work across teams and with people at all levels
Organised and structured to work across teams at pace
Ability to influence change and support change management activities
Benefits
Be part of a growing technology startup and help shape the future of energy.
Training budget of £1000 a year, plus five working days to spend on professional or personal development. You can use this for training courses, books or conferences.
33 days holiday a year (including bank holidays) and the option to buy up to 5 more.
After a year at Bulb, you can take an additional month of unpaid leave to travel, work on personal projects or simply to recharge and reboot.
12 weeks of full pay for maternity, paternity or adoption leave.
We all own a bit of Bulb.
Activities to improve your mental and physical well being including office yoga, meditation and Sanctus coaching.
Healthcare and a pension plan with employer contributions, childcare voucher scheme and a cycle to work scheme.
Upload your photo
Please provide an image in PNG, JPG or JPEG format.