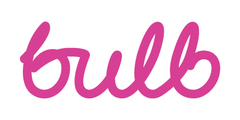 Full-Stack Software Engineer
Description
This is an exciting opportunity for a Full-Stack Software Engineer to join an ethical and tech-led company.
We're Bulb, an independent and renewable energy supplier. We have developed a unique operating model to provide affordable renewable energy to UK homes and businesses. Technology is at the very core of both our business and our member's experiences. We're also the first and only UK energy supplier to achieve B Corp status. We believe people are ready for an energy company they can feel good about.
Bulb cares deeply about helping its industry become a more inclusive and diverse place and we work hard to lead by example in this.
* Help us create simple and elegant solutions to deliver the best user experience
* Collaborate with various teams across the business to come up with new and improved ways of doing things
* Track performance and user metrics to identify issues and suggest changes and new features
* Support the software builds: Manage and keep the systems up and running by getting involved in deployment, monitoring, logging and scalability
* Create a culture of learning, action, innovation and autonomy
Requirements
At Bulb we want to hire people with the experiences necessary to get going quickly, but who are also interested in learning new things and are comfortable working in a changing environment.
Here are some of the things we think will be valuable, but we're also open-minded. If you recognise yourself any of these traits then we'd love for you to send us an application.
* You take pleasure from clear code, see writing tests as an integral part of the development process and understand the benefit of writing code and tests in small increments.
* You are keen to learn new technologies and have ideas about how we do things better
* You like solving both real world and technical problems
* You are an enthusiastic team player who enjoys collaborating across teams and departments
* You are passionate about learning and your own professional development
The Stack
Node, Typescript, Koa, Redux, React, React Native, Webpack, Babel, Flow
Circle CI, Kubernetes, Docker and Google Cloud Platform
Team Structure
Teams at Bulb are cross-functional, self-organized and autonomous pods. The key features of this structure are:
You'll be working within a growing cross functional team composed of specialists with backgrounds in DevOps, Engineering and Security.
We practice Scrum/Kanban and work lean.
Work is not siloed, you're able to commit across the stack, and you have a view of all the features the team are working on.
We're use data to drive continuous improvement in our development process and we review this data in our fortnightly retrospectives.
We reflect the Bulby working culture.
Benefits
Be part of a growing technology startup and help shape the future of energy
Collaborative, flexible and friendly environment
Competitive salary, share options and bonus
25 days holiday
Enhanced parental leave
Training budget, healthcare and a pension plan with employer contributions, childcare voucher scheme, cycle to work scheme
Great coffee, teas and fruit
Technology of your choice
Application Closing Date: June 2019