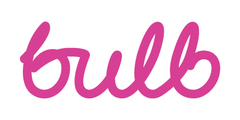 Description
This is an exciting opportunity for a full-time a Senior DevOps Engineer to join an ethical and tech-led company.
We're Bulb, an independent and renewable energy supplier. We have developed a unique operating model to provide affordable renewable energy to UK homes and businesses. Technology is at the very core of both our business and our members' experiences. We're also the first and only UK energy supplier to achieve B Corp status.
We work in project-based sprints in integrated teams and encourage an open and transparent working environment. We operate in a highly agile environment, which means that you can expect to deliver a range of features and constantly face new challenges with the support of a close knit and highly skilled team.
As a Senior DevOps Engineer you will:
Be passionate about infrastructure and delivery whilst striving for continuous improvement
Contribute to and assess new innovations and ideas to meet short term and longer term goals
Work closely with developers to ensure a principled approach to delivering change in a safe and secure way
Maintain relationships with third parties to ensure our comms are accurate and reliable
Create robust and scalable multi-region solutions to accommodate our growing user base
Requirements
Ensure safety and audit-ability of all build (Circle CI) and Kubernetes deployment processes
Own and deliver pipeline into production
Create, maintain and test recovery (backup, restore, infrastructure and automation)
Be responsible for the security of the infrastructure.
Collaborate with the technology team to drive engineering efforts and help scale Bulb's infrastructure.
Here are some of the things we think will be valuable, but we're also open-minded. If you recognise yourself any of these traits then we'd love for you to send us an application.
Multiple years of experience and deep knowledge of Python, Javascript or Bash
Google Cloud Platform and Kubernetes expertise
Good understanding of traditional ops areas of expertise: Linux, Disk I/O, Networking, VPNs
Continuous delivery - principles and pragmatics of dealing with build pipelines, artefact repositories, zero-downtime deployment and so on
Proving resilience via failure injection (chaos monkey), scalability via load and stress testing
Team Structure
Teams at Bulb are cross-functional, self-organized and autonomous pods. The key features of this structure are:
You'll be working within a growing cross functional team composed of specialists with backgrounds in DevOps, Engineering and Security.
We practice Kanban and work lean.
Work is not siloed, you're able to commit across the stack, and you have a view of all the features the team are working on.
We're use data to drive continuous improvement in our development process and we review this data in our fortnightly retrospectives.
We reflect the Bulby working culture.
Benefits
Be part of a growing technology startup and help shape the future of energy.
Training budget of £1000 a year, plus five working days to spend on professional or personal development. You can use this for training courses, books or conferences.
33 days holiday a year (including bank holidays) and the option to buy up to 5 more.
After a year at Bulb, you can take an additional month of unpaid leave to travel, work on personal projects or simply to recharge and reboot.
12 weeks of full pay for maternity, paternity or adoption leave.
We all own a bit of Bulb.
Activities to improve your mental and physical well being including office yoga, meditation and Sanctus coaching.
Healthcare and a pension plan with employer contributions, childcare voucher scheme and a cycle to work scheme.