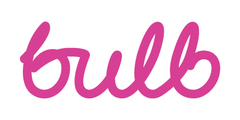 Description
We're Bulb, a technology company and green energy supplier. We've developed a unique operating model to provide affordable renewable energy to UK homes and businesses. Technology is at the core of both our business and our members' experiences.
We are looking for a pragmatic and collaborative lawyer to help join our expanding regulatory team.
In this role, you will deal with a diverse set of issues that straddle data protection and energy regulation.
The ideal candidate is passionate about technology and excited about Bulb's mission. We're looking for a team player with a sense of humour, who enjoys solving complex problems.
You will be the first in-country legal hire at Bulb. You will:
Advise on a wide range of legal and regulatory issues, with a particular emphasis on privacy and data protection questions
Counsel Bulb's product and service teams on the application of regulations. You will proactively assess legal risks and advise on products that will help move information law forward.
Make sure Bulb teams understand current and future regulatory requirements - both what they must do and what is not actually required or useful.
Helping build a proactive culture to compliance regulation across Bulb, by managing relationships with regulators and other stakeholders, and developing Bulb's compliance programme (e.g. supplier management, team training, etc).
Requirements
This role is perfect for an experienced lawyer (e.g. 3-5 year PQE) with experience in data protection and privacy, who wants to do more.
This is an opportunity to expand beyond data protection and privacy and get involved in commercial, corporate, IP, advertising, international expansion or any other legal requirements arising in one of the UK's most exciting and high-growth businesses.
Here are some of the things we think will be valuable, but we're also open-minded. If you recognise yourself in any of these traits, we'd love for you to send us an application.
You are a UK qualified lawyer with 3-5 years post-qualification experience. International qualifications/experience is a bonus.
You have experience with technology-led organisations, ideally in consumer-facing businesses.
You are collaborative by default. You are comfortable working at all levels of the organisation and also keen to roll your sleeves up and get stuff done.
Decisive, excellent judgment, and ability to make smart decisions under tight deadlines in the face of ambiguity and imperfect information.
You have exceptional communication skills, with an ability to make complex regulatory concepts clear to business teams, developers, lawyers and regulators.
Bulb cares deeply about helping the technology and energy industries become a more inclusive and diverse place and we work hard to lead by example.
Benefits
We offer some great benefits:
Be part of a growing technology startup and help shape the future of energy
Collaborative, flexible and friendly environment
Competitive salary, share options and bonus
25 days' holiday (excluding bank holidays)
1 month sabbatical leave after your first year
Training budget, healthcare and a pension plan with employer contributions
Cycle to work scheme
Free breakfast on Fridays