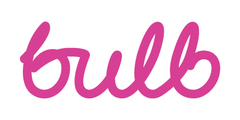 Description
Bulb is an independent, technology-led green energy company with one mission: to make energy simpler, cheaper, greener. Our unique operating model provides low-cost renewable energy to UK homes and businesses. Based in the heart of London's vibrant startup community, we're also the first and only UK energy supplier to achieve B Corp status.
We were named 2017 Start-Up of the Year and are included in LinkedIn's 2018 list of the top 25 UK tech startups to work for.
We're looking for front of house assistants to deliver amazing service for the Bulb team and our guests.
We've recently moved into our own office and we want talented and innovative individuals to make the most of this great opportunity.
Your main responsibilities will include:
Create a warm and welcoming environment for people as they walk through our doors
Represent and reflect the Bulb brand in your interactions with guests and bulb team members
Manage all incoming communication between the building, users and Bulb staff
Greet and welcome all guests to our offices
Manage incoming and outgoing post
Order stationary and ensure the requisite levels at the beginning and end of the day
Ensure appropriate stock levels in all catering units, ordering supplies when necessary
Help organise and manage our internal event programme
Ensure office facilities have everything they need, working with other team members and third parties to resolve outstanding issues
Support the office manager in ensuring staff have everything they need to work
With our values and mission at the heart of everything we do, we are interested in forward thinking, dedicated and diligent people willing to invest in the role and the team. In return, we hope that the skills you'll develop with Bulb will open up interesting career opportunities in the future.
Requirements
At Bulb we want to hire people with the experiences necessary to get going quickly, but who are also interested in learning new things and are comfortable working in a changing environment.
Here are some of the things we think will be valuable, but we're also open-minded. If you recognise yourself any of these traits then we'd love for you to send us an application.
You have experience working front of house in a busy office
You are a problem-solver, able to foresee problems and act proactively to come up with innovative solutions
You are keen to take initiative to improve existing processes
You have a genuine interest in and are enthusiastic about what Bulb represents
You can create a warm and welcoming atmosphere, even on a bad day
Benefits
We offer some great benefits:
Be part of a growing technology startup and help shape the future of energy
Collaborative, flexible and friendly environment
Competitive salary, share options and bonus
25 days holiday
Enhanced parental leave
Training budget, healthcare and a pension plan with employer contributions, childcare voucher scheme, cycle to work scheme
Great coffee, teas and fruit
Upload your photo
Please provide an image in PNG, JPG or JPEG format.